Survival Tips for Working and Living in Singapore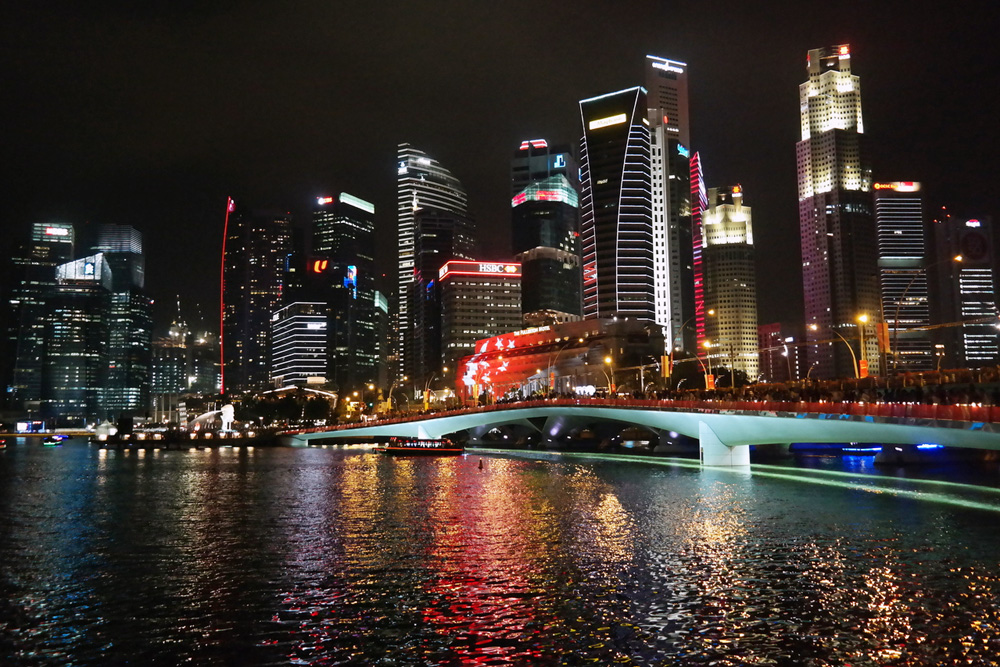 Are you thinking of moving to Singapore for work? Are you already processing the paperwork for your transfer? Or are you already there and currently still looking for a job? Whether you are in any of these situations or just getting your plans in order, the tips below will be helpful for you in surviving the work-life-balance in Singapore.
Transferring from your home country to another is a big decision. For one, being away from family is not an easy thing. Another thing to think about is the culture and work ethics; it may differ from what you are used to in your own country. Cost of living is also one main consideration.
Creating a checklist of list of pointers for moving overseas is a good way to keep your plan intact. Check out the list below:
1. Condition yourself for the relocation.
Is it your first time to relocate from your home country to another for work? If you are not the type that travels a lot, or you haven't really spent a great amount of time in travelling to other countries, moving to and living overseas for a long time can be an overwhelming experience. This is why conditioning yourself is important. You have to prepare yourself- your mind, your body. If your relocation is supported by your employer, your co-workers are usually the first teachers and advisors you'll get and this will make everything a little bit easier. It pays to gain and have friends at work overseas. Adjusting to cultural and work etiquette is a personal thing; it is up to you how you will handle it. Instead of resisting change, it is better to go with the flow and give time for yourself to learn and get used to the way the locals work. Once you have the grasp of it, you can now adjust better for everything else.
Be sensitive to cultural differences and understand that Singapore, being a first world country, is a very fast paced environment. People are workaholics and they are very practical in their day to day living.
2. Know and nail your own cost of living.
For years, Singapore has been on a consistent streak of being one of the top countries that has a high cost of living for expats. It is good to be one-step ahead, so it is very advisable to do some research on how much it will cost for you to live in Singapore. By doing this, you will have more or less an idea if your compensation package is or will be enough for the rest of the time that you will be staying in Singapore. Adjusting your lifestyle is the key. If you are coming for first world countries, you will be pleased to notice that Singapore offers low tax rates than that of your home countries. However, if you are coming for a lower-cost country like the Philippines, giving up a few things can help a whole lot if you're going to live in Singapore. You have to be ready to live in a smaller apartment – "a flat," priced on the average at S$1,000/month and do the home chores yourself (not unless you live in a service apartment). Then you may probably even have to give up your own car. Singapore has a very efficient and safe public transport system so commuting is neither cumbersome nor degrading for your ego.
Eating in fine dining restaurants is no longer the in thing in Singapore as "hawker" eateries on the side roads are the more popular places to grab a bite. Food prices there are also much cheaper and quality is surprisingly comparable to the popular Chinese restaurants that you have in your home country. The malls are always there as well as the posh restaurants and resto bars for the sophisticated ones but price will be quite high.
By adjusting your lifestyle this way, you can earn and save in Singapore.
3. Be Proactive.
Network with other expats from other companies and industries to understand the economic landscape and Singapore living better. Hanging out in restaurants and bars in most CBD locations will open up new friendships, potential clients, business partners and even future employers. The expat community is very active in Singapore and knowing a few groups there will make your immersion to the new community faster and easier.
4. Continue to improve.
The say to survive in the corporate jungle, you will need to constantly develop and evolve and grow so you can stay on top of the game. This applies anywhere in the world, not only in Singapore. Continuously improving yourself will not only do well for your career but also for yourself. Constant research on trends, willingness to learn and try new things, seeing and being open to the newest things are just some of the things you may want to do. Look out for business seminars on investments or skills training in the city – they are often offered during weekends at popular convention areas. Rather than seeing a movie, why not grab a seat there and learn – who knows, a career shift might be in store for you.
Jun 30, 2016