New Serviced Offices in Jakarta's CBD Now Leasing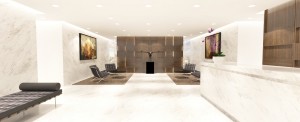 CEO SUITE, the provider of Asia's finest serviced offices, is pleased to announce the availability of additional office spaces in the heart of Jakarta's Central Business District. This new location offers serviced office space (with a weekly or monthly lease), virtual offices (a prestigious business address without the costs of renting office space), and conventional office spaces (with a 2-3 year lease, designed to suit).
Office spaces will be available in April 2015. All serviced offices are luxuriously furnished and equipped and range in size from 20 Sq. m to 150 Sq. m. Conventional office spaces are available in a variety of sizes, depending on availability.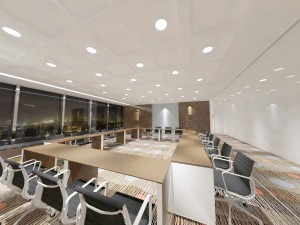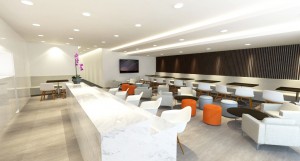 This new CEO SUITE location is in a prime spot in the Sahid Sudirman Tower on Jalan Jenderal Sudirman, Jakarta's principal business boulevard. It is part of the Sahid City Complex, which is the home of many financial institutions, corporate headquarters, five-star hotels, a hospital, and is near government offices. The distinctive silhouette of the newly built Sahid Sudirman Tower with its notched parapet gives this building an easily recognized appearance and a modern appeal.
Now Leasing Serviced Offices in Jakarta in the Sahid City Complex
Maintained and managed by CEO SUITE, offering the region's finest serviced offices
Flexible lease times (weekly, monthly, and yearly lease available)
Instant, ready-made office space for your business expansion
Exclusive upscale office designs with gracious style
Best panoramic city views
Competitive lease price
Located in the Sahid City Complex on Jalan Jenderal Sudirman (Jakarta's principal business boulevard) in the prestigious Sahid Sudirman Tower, one of the tallest buildings in Jakarta
1,300 parking spaces on 6 levels
5 minute walk to the integrated public transportation service TransJakarta Busway
5 minute walk from future MRT (Mass Rapid Transit) subway station (currently under construction)
5 minute drive to railway stations
Non- 3 in 1 back access
Opening April 2015
4 months' rent free with a 12 months lease commitment
With this addition of the Jalan Jenderal Sudirman location, CEO SUITE will now have fifteen prime office spaces throughout the region that are available for short term rental or long term lease. This is the fifth location in Jakarta, a region experiencing rapid business growth and a high demand for office space for companies in all industries, including banking, securities, oil and gas, manufacturing, consumer goods, and more. Companies interested in this newly available office space in Jakarta's central business district can select from serviced offices, conventional office space, or virtual offices.

Expanding Your Business into Asia with CEO SUITE
CEO SUITE offers tailored business solutions to companies wishing to quickly establish their business in Asia. In addition to office space, CEO SUITE offers a full range of business solutions, including on-demand conference rooms (rented by the hour), full secretarial and business support (including company registration service), office concierge, IT expertise, exclusive VIP executive lounges, and top professional management. At CEO SUITE you can lease office spaces in all sizes, ranging from one workstation to over 50, allowing your business to grow and expand in this thriving global city.
The Jalan Jenderal Sudirman Center is a prime location for multi-national offices, thanks to its prestigious location. This luxurious office space in the major business district in Jakarta is within walking distance of several five-star hotels, the famous Da Vinci Penthouse, Intiland Tower, Midplaza Office Building, London School of Public Relations, upscale shopping Malls, and more. It is also within a few minutes' drive from the toll road leading to the Soekarno-Hatta International Airport.
CEO SUITE offers premiere office solutions and fully furnished office spaces in Asia at competitive prices, including the finest serviced offices in Jakarta.  If you would appreciate the benefits of having a prestigious office space in this strategic location, please contact us for availability. As a special welcome to new customers, we are offering 4 months' rent free with a 12 months lease commitment. Office space will be available in April 2015, and as leasing is filling up steadily we advise interested parties to inquire now.
Mar 06, 2015