Sharing Office Space?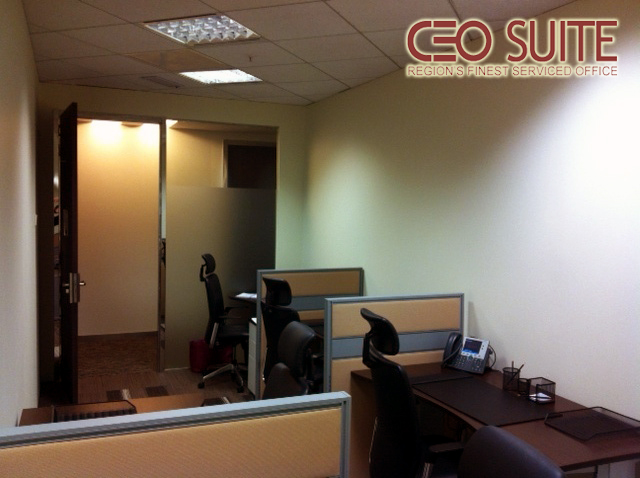 At the suggestion of a shared office space, most prospects would shy away from the recommendation. Why?
They are concerned about the lack of privacy. What if there is no security for my belongings? What if my business conversations are overheard? What if? What if?
Here are some facts to allay some of these fears.
The No. 1 reason to use a shared office space
Cost savings – Shared office spaces are ideal for business professionals who do not require office space every day on a full time basis, yet, when they need it, for desk work to meet their business partners, they are entitled to all the privileges of a full time tenant from 8.30am to 5.30pm.
And because the office space is shared with other tenants with similar requirements, the cost of maintaining a shared office space is minimized.
Other advantages?
Location & facilities – your office location is in a Grade A office building in the CBD, equipped with all the modern office amenities and professional staff support, of which you pay only a tiny fraction of all of these monthly fixed expenses.
Convenience & flexibility – Unlike a conventional lease, you can rent a shared office space for a day, a week or a month. You may be running a project or a short / long term business operation, a shared office space ensures your office expenses are kept to an absolute minimum, without compromising the quality of the level of service.
Indispensable Business Support (while you are not in the office)
Phone calls – Always answered in the way you want it
Guests handling – While you are away, our Reception acts like your very own employees to handle all your guests' queries and requirements
Indispensable Business Support (while you are working in the office)
High speed internet access – no fuss instant connection
Photocopy and network printing services are available for that instant report preparation
Secretarial assistance, chargeable at 10 minutes-block
Coffee break – imagine free Americano all day long!
Professional meeting facilities – available for half-hourly booking
But should I be concerned about security with a shared office space?
It is not just a desk space. Workstations come with proper cabinets so belongings can be securely stowed away.
Lacking privacy of a private office?
This is unavoidable since it is a shared concept, but bear this in mind, your fellow tenants are sharing space because they too do not need an office space full time. They are travelling, and out doing their marketing work as much as you are!
The business trade-off?
They are fellow entrepreneurs who may be working alone like you are, and this can be a perfect opportunity and work place to make new friends, network, share new ideas and motivate one another!
For how you can rent one of these shared spaces in each city, visit our location page, and send us an enquiry!
Mar 17, 2014