6 Practical but Fun Tools for Your Home Office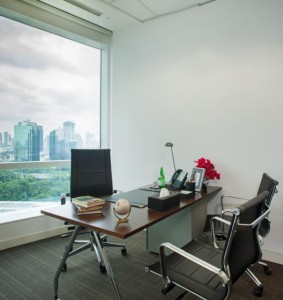 Working from home (or while traveling) requires discipline, dedication, and the ability to tune out distractions—which is also what working from a traditional office entails, coincidentally. But if you work out of a home office, there usually isn't someone looking over your shoulder every minute to make sure you're getting things done. You must be your own micromanager and force yourself to work efficiently and stay on top of technology. Here are six tools that can ramp up your productivity factor while also being incredibly fun to use.
Compact Video Camcorder and Camera Extension
Marketing yourself or your company via YouTube and other social video networks allows you to reach a lot more people to market your products or services, give industry-related advice, or prove how fun and creative you are. There are some fantastic, affordable camcorders on the market the size of smart phones—but with even better resolution and storage capacity—that are perfect for the job. If you don't have a filming buddy, a camera extension means you can record yourself doing a variety of activities indoors or out while moving from place to place.
Mobile Broadband Wireless Hotspot
Sometimes getting out of the house is the only thing that will save your sanity. Fortunately, you can take your office with you when you have a hotspot that will keep multiple devices connected to the Internet anywhere you go. Write up a proposal on your fishing boat or chat with a business partner from a park without missing a beat.
IdeaPaint™
Have you ever wished you could turn all four walls of your office into a gigantic white board? Now you can! IdeaPaint™ and other similar types of whiteboard paint can make a bare wall into an instant white board, perfect for meeting notes, ideas, and calendar planning sessions. IdeaPaint™ offers a kit that includes a primer and a special white board paint to cover over 50 square feet of wall space, meaning that you can write lists, draw doodles, or hammer out complicated formulas anywhere there's not a window. Not sure you can keep your kids away from your work white board? Give them one of their own in their own room and keep them entertained for hours.
Backup Drive System
At some point, your computer will crash and you'll risk losing everything stored on the hard drive. That could be a disaster unless you have a backup drive where you have regularly backed up your data. Buy a backup drive to store in your home or subscribe to one of several online services that backup your data to the Cloud. When the inevitable happens, you can just breathe a sigh of relief at your practicality and foresight.
Wireless Printer
As they become more and more affordable, you'll probably find that a wireless printer soon becomes a device you can't live without. Print directly from your mobile device, laptop, PC, or Mac without the need to be directly connected by USB. Some higher-end wireless printers print in both colour and black and white as well as offer copying and scanning functions.
Serviced or Virtual Office Spaces
Working out of your home can be a dream come true, but meeting clients or business partners in your home office could be a nightmare. Fortunately, you can still put on a professional image without worrying about turning your living room into a conference room when you rent or lease serviced office spaces in Asia, the U.S., Great Britain, or Europe. Serviced offices come fully furnished—including reception staff and answering services—along with all the technology you need to conduct a business meeting or conference at a prestigious business address. Virtual offices allow you to use the same prestigious address for business mail along with a professional answering service. These types of offices allow you to travel the world (or even stay in your home town) but never be forced to conduct business in a hotel lounge or noisy restaurant.
CEO Suites offers beautifully decorated serviced office spaces throughout Asia, each one commanding a prestigious address in the most popular business districts of large cities. Visit our Home page now to find a location and office type that fits your business needs.
Mar 25, 2015