Startups: 6 Tips for Success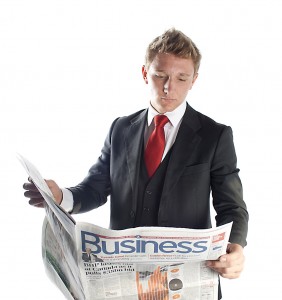 What is holding you back from starting your own business? Most startups are not started by millionaires. Over 70% of new startups are founded by small business owners who excel at delivering a particular service or product.
That means that these startup owners have a passion for the business, and the ability to connect with their customers; however, the complexities of running a business may not always be in the forefront of their mind. So does that mean they'll fail? No way. In fact, the highest predictor for business success is the drive and focus the owner has. If you're passionate about what you do, you have an edge over businesses that were started just to make an investor some money.
Whether you've got a tech company that develops apps, or a woodworking shop that creates custom cabinets, there are six indispensable keys to success for startups.
Create a strong network of contractors you can send work to when your business gets too busy for you to take care of everything alone. If your business grows like most other startups, there will be crazy growth phases and slow times. Letting good employees go is tough, so let freelancers and contractors help you through busy times at first. Whether you're a sole proprietorship or a team of a dozen experts, you'll need help at some point to meet deadlines and keep customers happy.
Get a fair wage. This starts with knowing the local market for your service and understanding the tax laws. Self employed people and small business owners usually end up paying a much larger chunk of their earnings to the government. Self-employment taxes add an additional 15-25% to your tax rate. That can really hurt if you aren't prepared for it.
Get a virtual office. Starting a new company and signing a 12-month lease on an office space can be a big risk. Virtual offices give you a prestigious business address that you can put on business cards, without the expensive overhead. You can work at home, on the road, or in a shared office space at your virtual office location. CEO SUITE offers virtual office spaces in some of the most prestigious buildings in Asia.
Develop a realistic business plan and believe things will work out. If you're a business owner, you will always need to be learning more about leadership and developing a calm confidence that resonates with your customers, clients, and employees.
Meet clients in style. Are you thinking of meeting a new potential client at a restaurant to conduct business? Think again. The atmosphere you conduct your business deal in will either give you credibility or make you look like you can't handle the project. If you have a big meeting coming up, rent a meeting room at a shared office company. You can reserve conference rooms on an as-needed basis, so you'll be meeting with new clients in a classy office meeting room and not in a little coffee shop. Startups aren't the only businesses that benefit from these services. Many companies that are opening offices in new locations start with a virtual office or with shared office space. For more information on getting a virtual office, contact CEO SUITE.
Start your business venture part-time. The pressure of pulling a full time income out of your brand new business is usually what kills small businesses. Unless you're starting with investment funding in place, you may need to take it slow at first. This gives you a chance to try out the market and gives you a stronger chance of making it through the first year successfully.
Jan 22, 2015